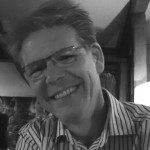 hey, I'm Andy and welcome to my groove site!
I first became fascinated by electronic wizard noises when I heard a very (very) short snippet of a synthesiser on the radio when I was a wee child.  Sent shivers down my spine.
Then there was the incredible Dr Who theme by Delia Derbyshire (ah, Delia!), which is still a complex piece of work – all done with tapes, stretching out up and down the corridors of the BBC. Then I discovered Tangerine Dream, and a whole world of new electronic sounds opened up to me.
Here are some samples of the sort of thing you'll find on this blog, if you like this kind of music, then comment or bookmark me, I'd be ever so pleased!
Doctor Who Theme Tune 1963-1969 by Ron Grainer and Delia Derbyshire

Tangerine Dream – Rubycon Part 1 (1975)

The Prodigy – Charly

Lil Louis – French Kiss

UFO & Marley Feat. Hixxy – The Underground

Jürgen Paape – Ofterschwang

Wassermann – Eisen Mein Herz

So – if you like any of that sort of bonkerness then follow me, and we'll find some amongst the seriousness of the latest EDM/Electronica releases!
Make a comment, drop me an email, subscribe and let me know what you think, and keep grooving.  Yey!
~andy~
Founder, Electronica Music Reviews / @BonkersEDM.
Find me as @BonkersEDM on Twitter, Facebook, YouTube and Google+