Bimey, the EDM genres issue is a huuuuge thang, so it is!  If I were you, I'd just find the stuff you like, and not get hung up on whether it's a cool genre or not (my tendency is to go for the non-cool ones, but hey, that's just me).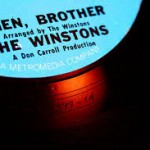 Here is a definitive guide I found – the language is a bit, er, cynical, fruity and not for work probably, but you get the idea : techno.org/electronic-music-guide/ – there's a really naff intro, it lasts a couple of seconds then : boom!  You get some samples you'll have heard over and over (I loved the drummer ones – been searching for those for ever) and then the EDM Genre Sections : House, Trance, Techno, Breakbeat, Jungle, Hardcore, Downtempo – interesting overview!
So click on one of the genres : you get all sub-genres. I could have done this all here, but I think this is a real piece of work (I'm not related!) – with many examples of each sub-sub-genre.  
Like these for example :
Techo / German – my favourite, here's an example "Andreas Krämer & Thomas Pogadl ‎- Der Rächer"

Techno / JTEC – this is a new find for me, similar to the German Techo – but very oriental sounding : "Ken Ishii – Extra"

Hardcore / TerrorCore aka Doomcore aka Deathcore – yes really, not going to put an example here – crikey it's scary 🙁
House / Microhouse – not very housy at all, but sweet : "Pantytec – Does Ronda Know"

Trance / Hard – one of my guilty pleasures, ooops : "Dutch Force – Deadline"

Breakbeat / Chemical Breaks aka West Coast (of the good ol' USA I assume) Breaks : "Dj's Friction & Spice – You Make Me Feel So Good"

Downtempo / Trip Hop aka Dub Hop aka Brit Hop – a Bristol UK sound, close to me! Portishead, Tricky, Massive Attack etc – very unique sound. Here's the extraordinary Elizabeth Fraser (Cocteau Twins, This Mortal Coil) singing, in English (unusual for her, she normally invents her own language for each of her songs) with Massive Attack : "Massive Attack – Teardrop"

Jungle / Industrial DNB – not really my thing, but I thought is was very cool at the time (Jungle in general), once I asked in a record shop in Brighton what that music was with the drum machine tempo turned up to max – "that's on a jungle tip" the assistant told me, and sold me a three-cassette box set. Still haven't listened to all of it. "Detritus – Equilibrium"

What's your favourite sub-sub-genre? And I bet you could invent one (ambient death techno?)
CheersO,
Andy