Hi,
Well, yes, a bit late as we are now well into 2016, but here is a trawl of what some of the super EDM sites say was cool and very trendy, groovy and hepcat choons to listen to from the old days: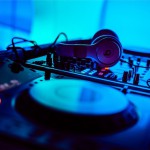 Juno Download
Here are the their best sellers from Juno. Only at Number 14 is my choice here.
Beatport
https://pro.beatport.com/best-of-beatport. The Techno Chart is pretty much what my thing appears to be, whodathoughtit?
Kompakt – me fave label
http://www.kompakt.fm/– look for the "Highlights 2015" section. Any of those goodies is magnificent!
iTunes
This is an interesting take on the "EDM" genre by this from : iTunes
Spotify
You'll have to sign up for this, but : here is their take on the bestest 100 tracks of 2015, interesting. Warning – one of their top 100 includes a track "with Justin Bieber". Cripes.
Others
These guys – http://www.edmcharts.net/ have a cool-looking site, MixCloud have this guy – Tlouis in the 2015 mix, I couldn't get a decent list from SoundCloud, and here is EDM Hunters view, and this lot from Boomkat.
What's up for 2016, do ya think?
Cheers,
Andy