[did you see what I did there, in the title? No? Oh well.]
Hello!
Now – the best place to experience the beat, feel the beat, live the beat (for a bit) is at An Event. PA technology has improved vastly since them good 'ol days of Tannoy speakers at your local Summer Fete, oh yes.  Finely tuned to hit your spots.
Whether in a small room, or a big festival, you can really get into the groove that every sound maker wants you to hear – full bass that competes with your heartbeat, and immersive highs and lows of, well, everything else!
Here are some gigs/events which may have a reasonable chance of hearing something we like :
CreamFields Thur 25th to Sun 28th August, 2016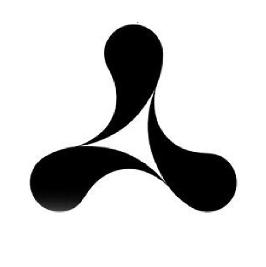 If Trance is one of your guilty pleasures (I ain't admitting nuffink), then : one of the world's biggest, most audacious electronic music festivals returning to Daresbury, Warrington, is your thang! And this time for four whole days.
Creamfields is pretty world famous for dance music, started in 1998 in Winchester (really?) as sprung from Liverpool's Cream. It now has Creamfields all over the world, so must be pretty international then – most of the stuff I like is international, so I guess that's all good.  Back in the day, superstars such as Fat Boy Slim, Paul Oakenfold, Judge Jules, (it's all gone …) Pete Tong, etc etc have all played there.
This year we'll get Fat Boy again, Pete Tong again, Paul Oakenfold again, ah, I see a theme. Actually, there are so many (see Thursday, Friday, Saturday and Sunday lineups) that you'll find something you like. I tried counting them – more than 180 acts…
Look out for Ørjan Nilsen, WATERMÄT, Dark By Design, Energy Syndicate, so mostly it's a Trancey festival. No better place to hear it though.
Buy tickets for Creamfields 2016 here.
Amsterdam dance event 2016 Wednesday 19th – Monday 24th October 2016
This looks amazing – "truly the biggest international club festival covering the whole spectrum of electronic sub-genres." – so something for all the family then.
Especially Michael Mayer, one of my fave label's founders (Kompakt), and producer of some fine bonkersness, in my opinion.
I like this remix a lot, btw, so I'm posting it here :
Ambivalent – Whyou (Michael Mayer Mix)

Also checkout Ellen Allien or Paula Temple … nearly 100 artists all around the city of Amsterdam. Make a nice holiday methinks.
Buy tickets for amsterdam dance event 2016 here.
And here's something most odd
Kompakt stalwart and Cómeme label founder Matías Aguayo and The Desdemonas at the Soup Kitchen in Manchester, where else! This is what the Soup Kitchen says :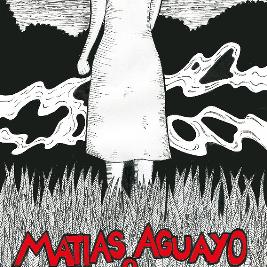 "… taking to the stage with full live band in tow!  This turn of sonic events will transport you towards ominous encounters with a parallel life: a night trip on lost highways, feverish dreams under cold, crystal clear desert skies giving way to hot slow motion, snake dances to voodoo drums.  Aguayo sings accompanied by swinging and energetic drumming, profound minimalistic, psychotropic dark guitars, and spatial keyboard patterns to play a mix of new shades…"
What more could you want from a night out in Manchester, eh?
Buy tickets for Matías Aguayo and The Desdemonas at the Soup Kitchen here.
Just a few ideas, time to get up from your sofa, your glad-rags on and get to an auditory experience!
I'd love to hear of what Electronica events you've been to recently – let me know!
CheersO,
Andy