Hello,
Just been looking about the place and have found a couple of massive collections of stuff we like.
First up is some real old fashioned oddness from the Belgian music scene of the 80's and 90's – called EBM, not surprisingly, some quite modern sounds here. A proper history of the Belgian music scene in one box set. From the "La Musique Fait La Force" label, this collection was designed to complement the documentary "The Sound Of Belgium" (TSOB), by Jozef Deville. Watch the trailer, here. But here is the collection :
The Sound Of Belgium | La Musique Fait La Force

Click the Next button 

to hear the next track. Fair enough, not all of it is great, but such Good Value at about 14 quid for 60 tracks, none-the-less! Available from Juno, of course or iTunes.
There's a second volume, but none of it seemed to jump out at me, so stick to Volume 1, then.
Recontact | Kaito
A fabulous collection of Kompakt signings from the mystical Kaito (hear his Everlasting Dub). An incredible 51 tracks here, all of which are signature Kompakt, not loud and boisterous, but soft and soothing all round loveliness!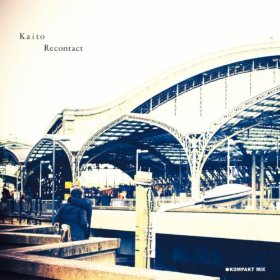 Get from Kompakt, or there is a 2xCD from iTunes.
What do you think of them two then? Both very different, yet encompasses some of the goodies that are out there to listen to. And getting both will keep you in (mostly) good listening for many an hour (in the car, say or on headphones).
Good grooves to you!
CheersO,
~andy~
ps : that Belgian film trailer is worth watching, all by itself, from about 13s in (warning – contains a rude word at the end, loud and in English…) :